Choosing the right focus keyword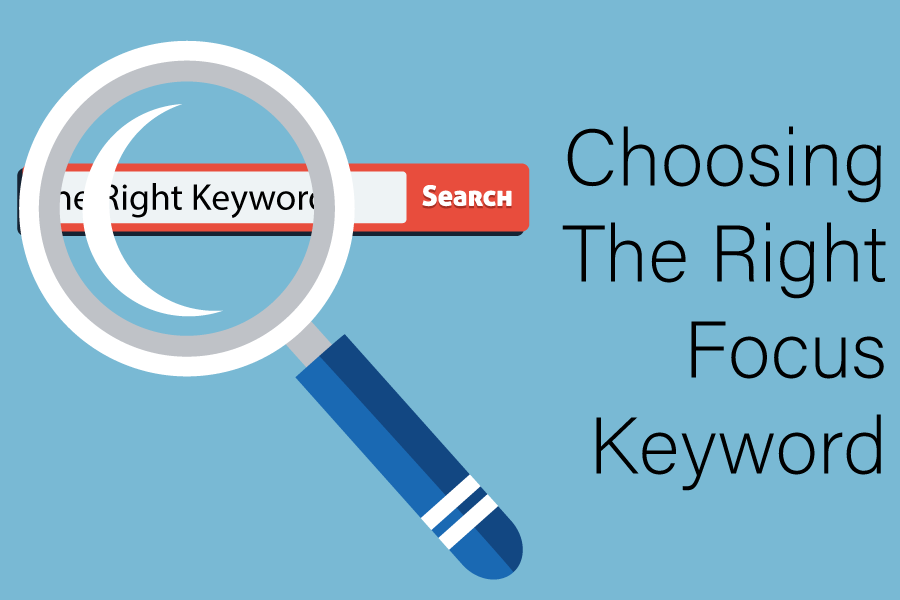 A focus keyword or key phrase is the term you'd like your page to rank for in search results. So when users are searching for the keyword/key phrase you've chosen – you have a better chance of appearing higher up the results. This will mean more organic traffic coming to your website, so make sure you choose the right focus keyword.
Some of you may be thinking, how do I choose the right focus keyword? Here are some quick tips to help you out.
Think from the searchers' perspective
Try to think about what your target audience will be looking for and what words they'll likely use to find it. A quick and easy way to do some research is to ask friends and family what they'd search for if they were looking for a certain product or service.
Look at the competition
Have a look online and jot down your main and most direct competitors. Browse their website and see if there are any stand out keywords it looks like they're targeting. Additionally, have a look at their meta descriptions as this will give you a good idea of what they're targeting. Understanding the keywords your competitors are using can help you target areas you may have missed and broaden your list.
Understanding long tail keywords
Long tail keywords are three or more keywords/phrases. As a result they tend to have lower search volumes, however attract higher quality traffic. Additionally, long tail keywords have much less competition meaning they're much easier to rank for. So choosing a longer keywords that are specific to your product or service can help bring in better quality traffic.
Utilise keyword research tools
There are some great tools out there that help you conduct keyword research. Google Ads has a built in keyword tool that can be used to look for potential keywords and the best part is that it is free! You'll need to set up the account and can choose to pause the campaign straight away to avoid spending the budget – but will still have access to the tool. Better yet, contact us and we can help you get £400 of free advertising budget and help set up and manage your account for free!!
See our other blog for more website tips
Connect with us on LinkedIn.