How To Optimise Image Alt Text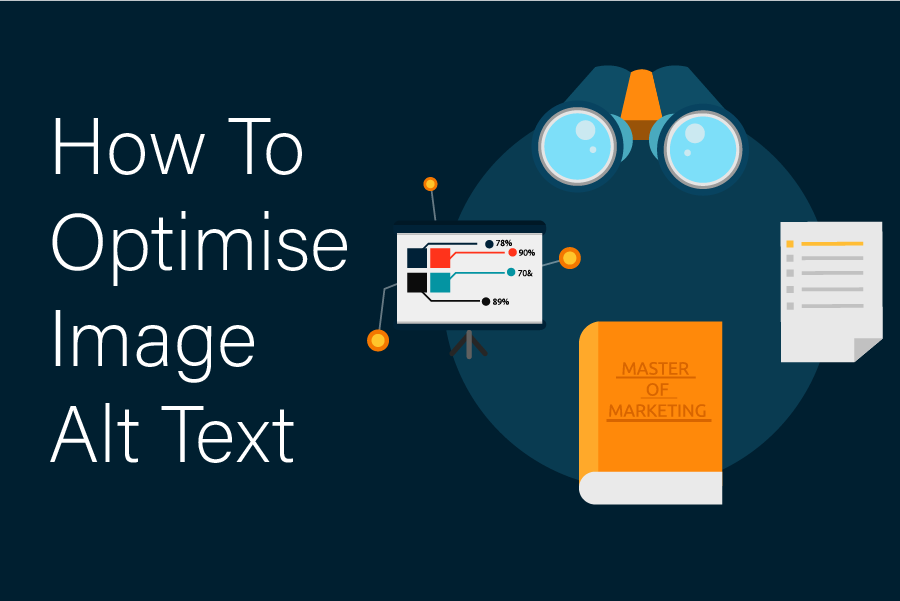 2.

How To Optimise Image Alt Text
Adding quality and relevant images to your blogs can attract and keep users' attention. When doing so, make sure you optimise image alt text as this helps improve the messaging on your page for web crawlers. Additionally, it improves the accessibility for users who are unable to see the image.
In order to optimise your alt, you'll need to know what they are.
Alt text
These are read by screen readers, which are normally used by users that are visually challenged. In addition to screen readers, search engines also read the alt text to get an understanding of what the image is about and what it's trying to convey. You should try to add descriptions to every image on your pages only for SEO but to improve accessibility for users.
Impact on SEO
Google has specifically highlighted using descriptive alt text to describe images. Clearly showing the importance Google gives to it, not only do they use it to get an idea of the image but also how it relates to the copy around it. That's why it's vital to use relevant images and make sure that the image descriptions include the keywords you're targeting.
Here are a few quick ways to instantly improve your alt text:
Don't overuse keywords
While it is good to include them, don't unnecessarily add them into an image to improve your SEO score. Adding too many is known as keyword stuffing and is something Google specifically looks out for this and will drop your rank.
Include any text in the image
First and foremost the purpose of alt text should be to help users unable to see or understand the images. So including text within the image can help give those people context.
Be direct and concise
When describing the image – only include relevant information. Having a screen reader overexplain an image can be frustrating to users and some screen readers might stop reading the alt text past 125 characters.
See our other blog for more website tips.
Connect with us on LinkedIn.