How to avoid sub-optimised subheadings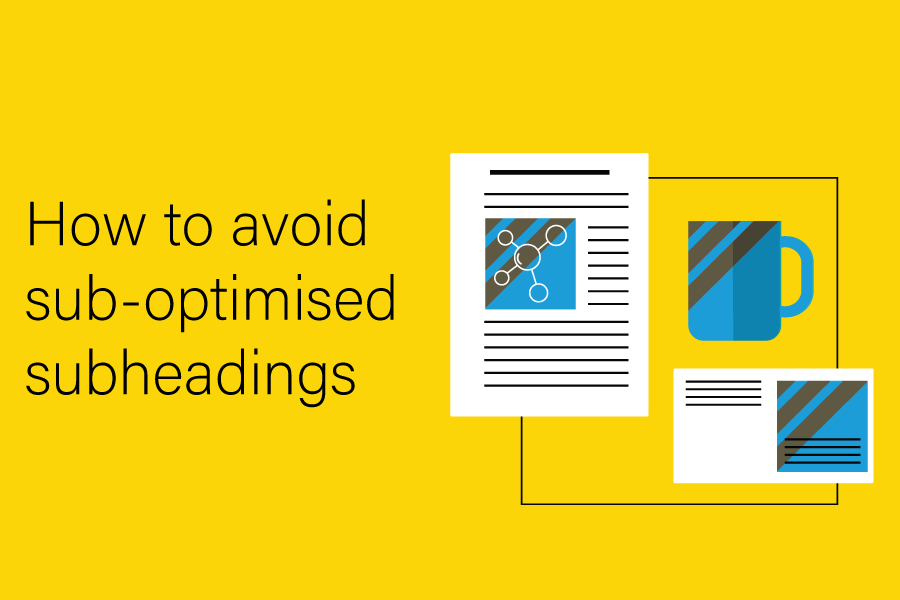 8.
How to avoid sub-optimised subheadings
Optimised headings and subheadings help both readers and search engines better understand the text and improve SEO. They can be signposts for readers and guide them to the correct part of the text, or know what's in it. They can also highlight the most important sections of the content and group relevant information together.
Subheading distribution
This is ensuring that you have enough subheadings in your content. As a rule of thumb, text with over 300 words will need subheadings, this is to help readers more easily scan the text. 
The easiest and most obvious way to improve subheading distribution is to start using them. For every topic in your text, using a subheading to help users find it more easily. Also, it's advised that the text under a subheading shouldn't exceed 350 words.
An example of good heading and subheading structure may look like:
H1: Team Fortress 2 is good

H2: Reasons for why TF2 is good

H3: Long dedicated community

H3: Great mechanics

H3: Wide variety of hats

H2: The Best items in TF2

H3: The Wrangler

H3: The Sandman
As seen in the example the Headings and subheadings follow a coherent structure and users would be able to scan through the text and find what they're looking for.
Optimised keywords in subheadings
The keywords you're looking to optimise for should appear in your subheadings to help improve the optimisation of your content for SEO. Around 30% to 75% of your H2 and H3 subheadings should have your keywords.
However it's important to only put the keywords in the subheadings if the text following it relates to it. Also, your subheadings should simply be a short overview of the paragraph after it – if you are still unable to put the keywords into your subheadings then consider making the text more relevant to the keywords  or change the keywords to better match the content.
See our other blog for more website tips
Connect with us on LinkedIn.