How can outbound links help your SEO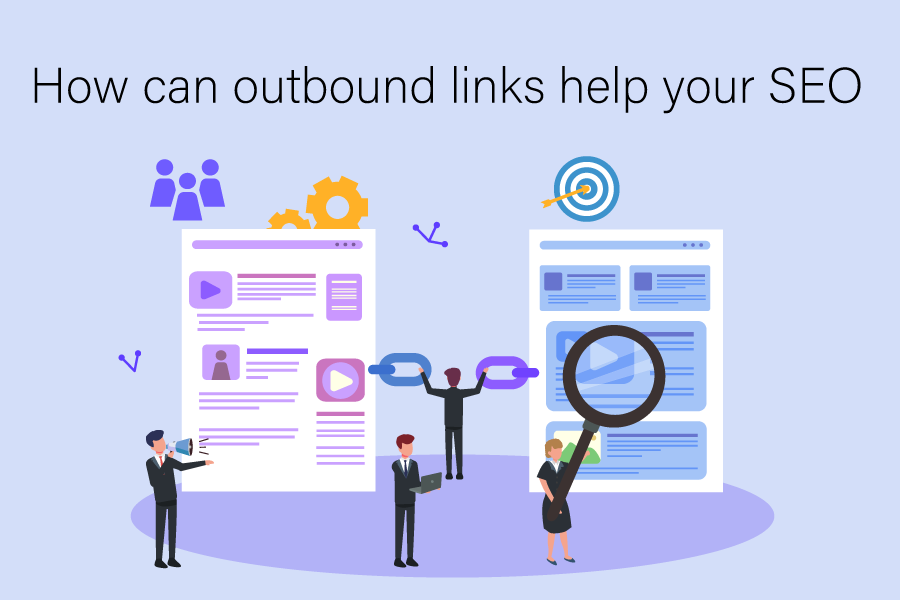 9.

How can outbound links help your SEO
Outbound links are an important aspect of SEO. However, doesn't it seem counterintuitive to link to other websites, as you'll want users to stay on yours for as long as possible. Not exactly… 
Firstly, outbound links are links that take users from one website to another. With outbound links, there are two types, inbound and outbound.
Inbound links, also known as backlinks, these are links coming from other websites to your

website – this is vital when building a linking strategy. However, avoid resorting to less savoury tactics in order to increase your backlinks.

Links from your website to other websites are called outbound links. These are the ones referred to in this blog.
How do outbound links help?
Outbound links helps to increase your E-A-T (Expertise, Authoritativeness and Trustworthiness). This is in a way a way Google rates good content from bad content – as nowadays, there are many people gaming the system and using underhanded tactics to improve their SEO, without providing value to the user, which is one of the main goals of Google's SEO system to begin with.
When using outbound links for SEO, make sure you link to a relevant and reputed source of information, as it tells users that your content has some connection with the one you link (assuming it does). Thus, will give a small boost to your perceived E-A-T and encourage visitors to continue reading. 
When looking at things through a bigger picture increasing the number of outbound links websites improves the internet in general. Keeping up this practise will help connect websites 
As with outbound linking, internal linking is vital for improving SEO and user engagement on your website. Not only does it help users navigate to other relevant area of your website it helps Google bots create a site map for your website and determine which pages are the most valuable. Read our blog on improving your internal linking structure here!
See our other blog for more website tips
Connect with us on LinkedIn.