Crafting an optimised page title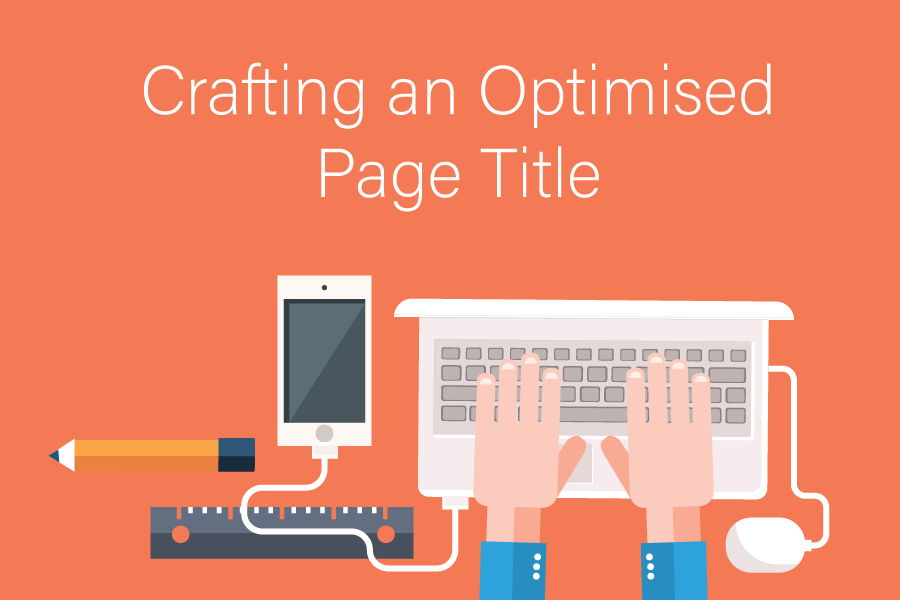 7.
Crafting an optimised page title
Understanding the importance of an optimised page title is something that cannot be stressed enough. It is one of the most important factors Googles uses to find out the context of the page and rank it accordingly. So creating a relevant page title is key.
Why have a SEO title?
The main aim of an optimised page title is to encourage people to click on it. With so many things fighting for users' attention. If your title is not up to mark, then users will simply ignore it. Another purpose of an optimised title is to improve your SEO rank.
One thing to keep in mind is to not only think about SEO when choosing your page title. As Google uses multiple factors to determine you rank. If your title is designed to rank well but doesn't receive many clicks or has a high bounce rate then the ranking will fall over time. The opposite is true, if you initially don't rank too high but your page receives good engagement then your rank will improve.
Making your page title with the optimal width
When thinking about the width of your page title, you may assume we are referring to the number of characters. However, Google uses a pixel value to determine width, not the number of characters. If your title is too wide, part of it will be cut off. The issue with this is, how will you be able to measure the pixel length of your titles? It's not something most people will be able to easily. According to Ahrefs, 50-60 characters is a good rule of thumb.
Add your keyword to the title
Google places such a high emphasis on your page title for determining the context of your page. So it is vitally important to include the keyword you are trying to rank for within the title itself. Not doing so may harm your rankings and it is also more likely to be clicked by users if it matches what they are looking for.
See our other blog for more website tips
Connect with us on LinkedIn.