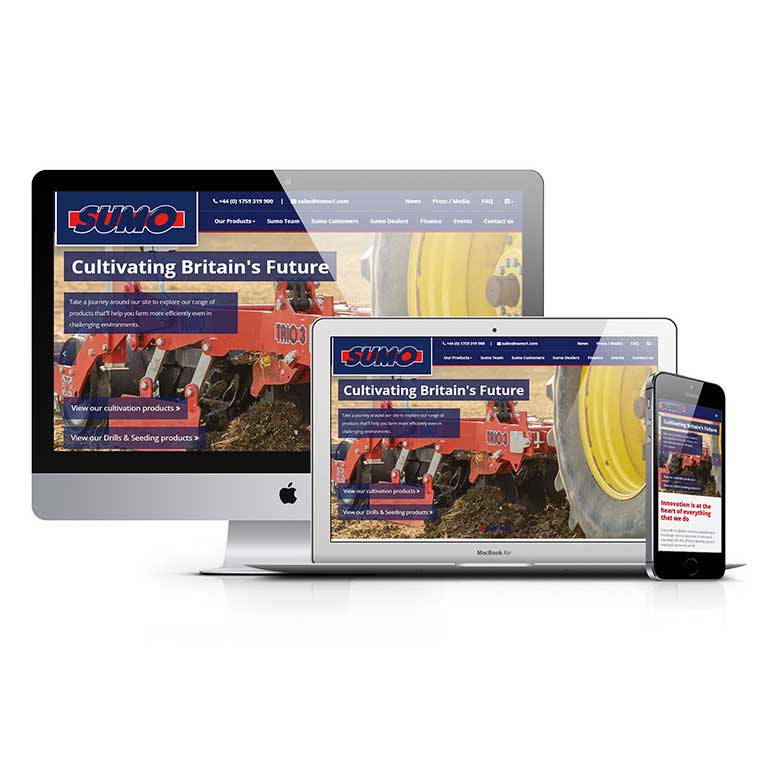 Sumo
Sumo is a British company specialising in the design and manufacture of innovative machinery for different farming systems used across the world.
To coincide with their brand refresh, Sumo required a website which better reflected their vast array of products available. The new website needed to be easy to navigate and list details on each of their products, while enhancing Sumo's position as a market leader in farming equipment manufacturing.
To support their marketing team, we created an easy to use CMS for the team to update the website with all their latest offers, events and news.
What we did
Search Engine Optimisation
What we've been working on recently