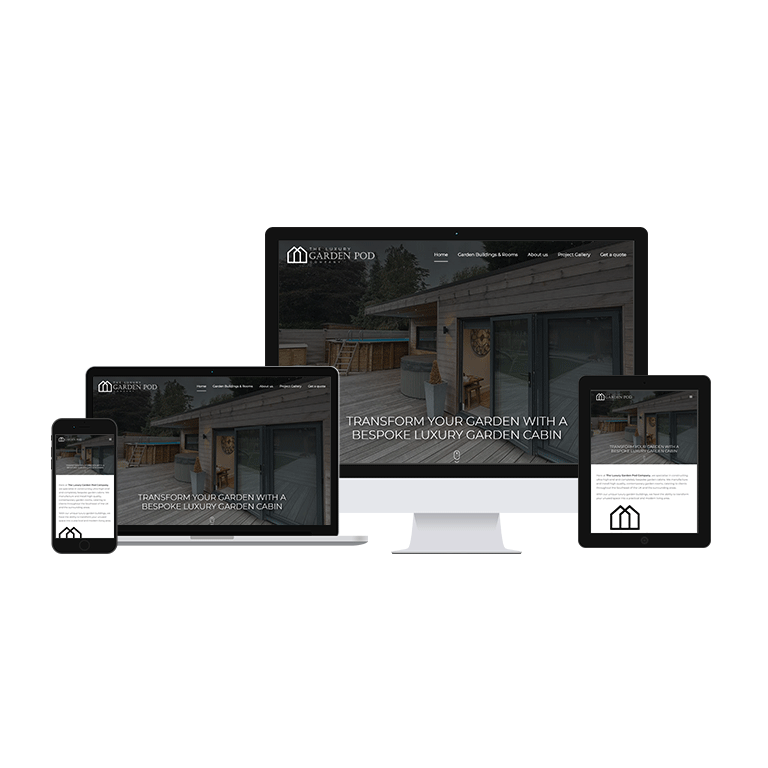 The Luxury Garden Pod Company
We are excited to unveil the elegantly designed website for The Luxury Garden Pod Company, dedicated to enriching your outdoor living experience. With a focus on bespoke luxury garden cabins, the website has been meticulously developed to ensure an immersive and user-friendly journey.
Website Highlights:
Sophisticated, Minimalist Interface: The homepage welcomes visitors with a compelling visual of a luxury garden pod, accompanied by the impactful statement: "Transform your garden with a bespoke luxury garden cabin." The layout is clean and sophisticated, establishing a luxurious tone from the first glance.
Detailed Product Insight: A dedicated 'Garden Buildings & Rooms' section provides extensive information on the various bespoke designs available, allowing users to appreciate the craftsmanship and quality of the garden pods.
Simple Navigation Structure: The website's navigation is intuitively designed with clear categories such as 'Home', 'Garden Buildings & Rooms', 'About us', 'Project Gallery', and 'Get a quote'. This simplicity ensures that visitors can navigate the site with ease, finding inspiration and information with just a few clicks.
Responsive Design for All Devices: With a responsive design, the website offers a consistent and engaging user experience across all devices, whether on a desktop, tablet, or mobile phone, catering to all potential customers.
Immediate Contact and Quote: Prominently displayed contact options and the 'Get a quote' feature ensure that visitors can quickly get in touch with the company, showcasing their commitment to customer service and bespoke project discussions.
The website for The Luxury Garden Pod Company is a testament to their dedication to excellence and customer service. It invites visitors to explore the possibilities of luxury outdoor living, reflecting the company's expertise in creating spaces that are as functional as they are beautiful.
What we did
Ongoing technical support
What we've been working on recently