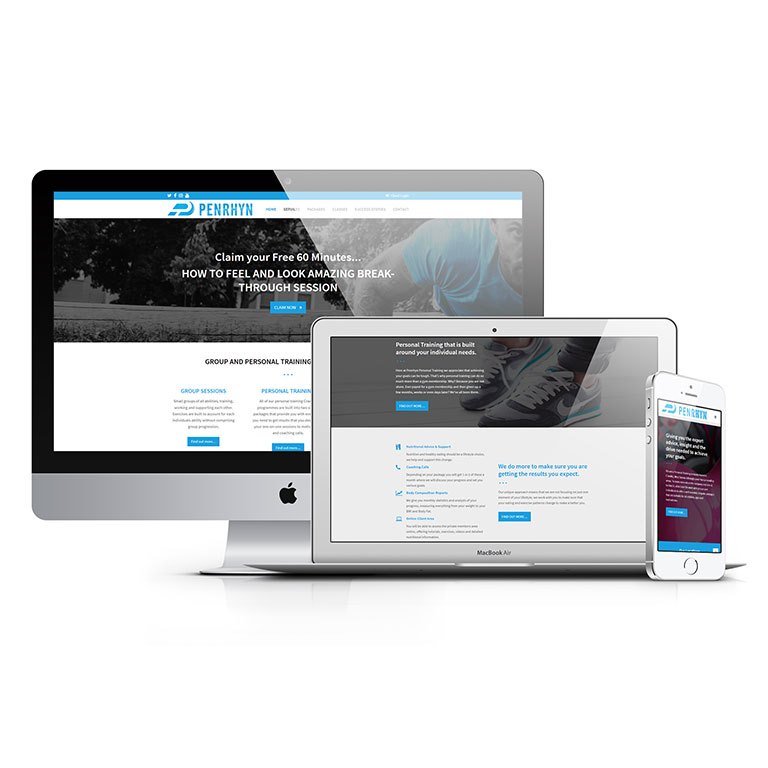 Penrhyn Personal Training
Penrhyn Personal Training offer their clients a unique approach to fitness.
Fitness classes, personal training sessions and outdoor sessions are run throughout the week through a network of qualified, professional instructors. Clients are able to mix and match the sessions they attend each week giving true flexibility around the time and type of fitness that works best for them.
DigiBubble and PenrhynPT have worked together to enable a full online solution for new customer information, members area, booking integration and unique analytics to monitor and optimise their online marketing. We have integrated several 3rd party platforms to allow the website to form the foundation for new and existing customer interaction with PenrhynPT.
We meet regularly, establish clear goals for the weeks ahead and report on the successes we are seeing. We are running Social Media campaigns, PayPerClick, Display, Video and Programmatic to reach the widest and most suitable audience. We are seeing consistent success and proud to be a key part in the growth and evolution of their business.
What we did
Ongoing technical support
What they said:
We have been working with DigiBubble for over a year now. They have built my website, streamlined my marketing and work with me every week to help me drive new business online. I am seeing consistent success that has been built upon their understanding of my business and motives. If you are looking for online support along with a beautiful website, you should speak to DigiBubble." – Gareth Penrhyn, Penrhyn Personal Training
What we've been working on recently