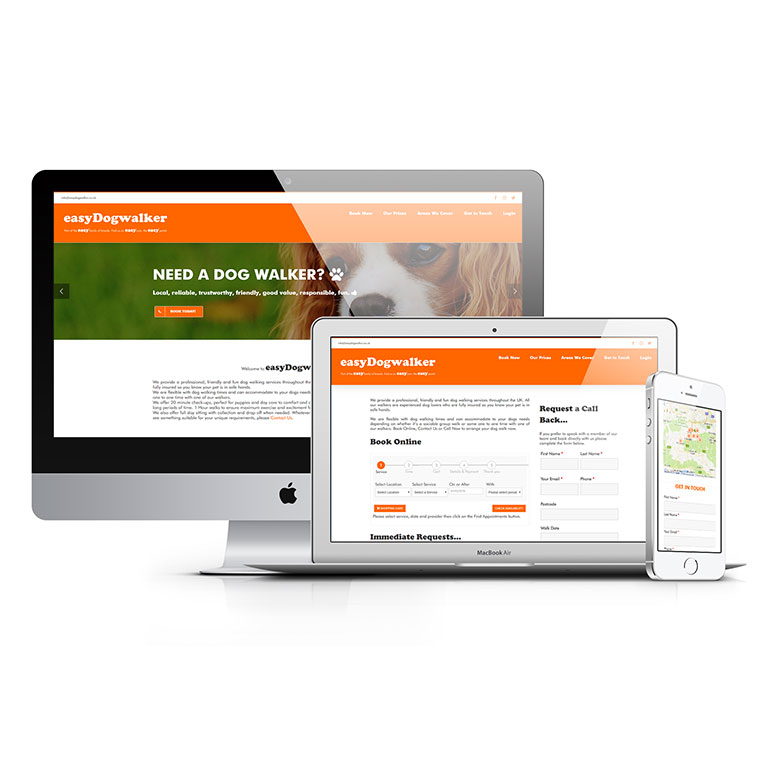 easyDogwalker
easyDogwalker provide online bookable dog walking services throughout the UK.
Following the initial consultation we established their website was not getting the results they were looking to achieve in terms of audience engagement, awareness and bookings.
We agreed a list of actions to try and increase bookings which included restructuring the existing website, creating a bespoke online booking portal and increasing social media coverage. Following this we planned and managed a targeted advertising campaign across social and PPC channels.
The result was an significant improvement in website traffic and user engagement which led to a big increase in sales and bookings.
What we did
Ongoing technical support
What they said:
Amazing service, really happy with the work DigiBubble have done for my website and to support me and help my business suceed and grow!" – Lucy Platt, easyDogwalker
What we've been working on recently