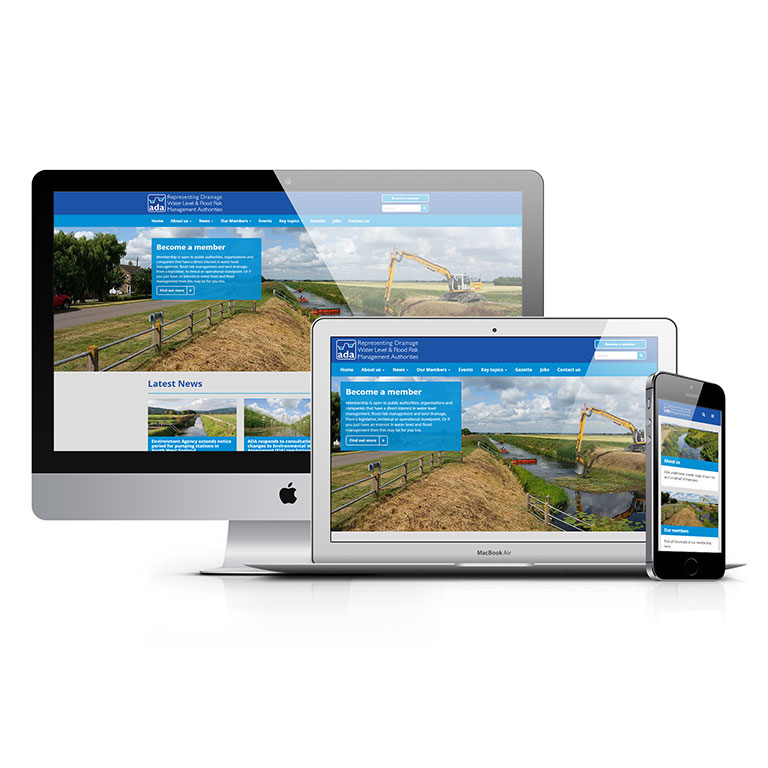 Association of Drainage Authorities
The Association of Drainage Authorities (ADA) represents over 200 members in the water and flood level management industries across the UK.
Their new website was created to generate new members and to act as an information source for existing members and industry organisations.
We created a responsive website, with emphasis on visual content and an online application process for new members. The new website is engaging, and welcoming to new audiences. The clear layout and organisation of pages has resulted in a site that is easily navigated which members can use to access the required documentation simply. ADA staff are now completely trained in updating the website and we continue to support their business online.
What we did
Ongoing technical support
What we've been working on recently