5 Components of a Successful Summer Website Health Check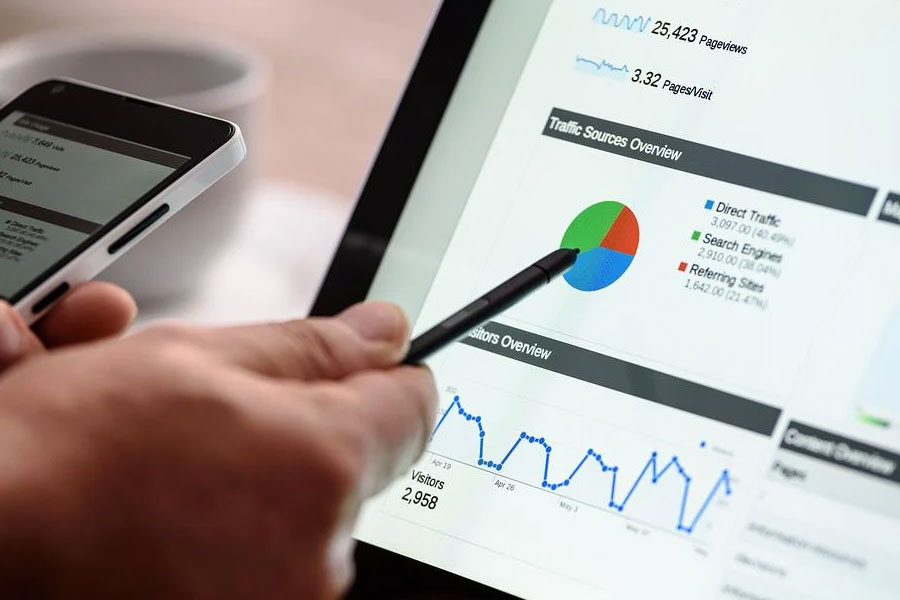 Summer is a great time to conduct a Website Health Check. Did you know that the quality of your web design can affect your search engine ranking? If your website is taking more than 5 seconds to load, it is reported that you will lose up to half of your audience. That's a lot of potential customers that you could be missing for easily fixable issues or regular maintenance.
Summer is typically a quieter time in terms of website development, businesses are typically focusing on customers through a busy period or slowing through the holiday season. This is a great time to look at your overall digital health and plan for the remainder of the year.
Broken links and pages that don't display correctly on mobile phones can hurt sales and contribute to a poor user experience. Technical issues like these may be partly responsible for your poor web performance, but you can find out exactly what the problems are by conducting a web audit.
We have built and used a number of free website auditing tools to perform a quick health check on your website. Our tools are designed to highlight any technical problems affecting your website and suggest ways to resolve them.
Here are the 5 top checks we like to undertake to help improve the online performance of our client businesses'. For us, these are regular checks that we recommend looking at quarterly and is a vital tool for understanding and expanding your digital strategy.
Here are 5 simple digital health checks you can do to improve your online performance.
Website Health Check – Test your Speed
Test how quickly your web pages load using our free Website Health Check. Simply Click Here and enter your website URL into the tool and submit. Our website grader tool will return a results page showing your score for a number of areas, including mobile and desktop load speed. The tool will bring attention to any issues that need addressing and provide you with an overall score. Once you have this information, we always recommend talking to your website development to explore avenues for improvement.
Check your Mobile Experience
More than a third of all internet searches are done on mobile devices, and mobile ownership is at over 70%. To test your mobile experience, use Our Website Grader Tool. Simply enter your URL and Submit. If you're not mobile-friendly you are missing out on serious sales opportunities. Don't ignore mobile!
Examine your SEO & Security
If you're concerned about your page speed and mobile compatibility, you might want to look into other aspects of SEO and web security. Hubspot has a free audit tool called Website Grader that can give you more information. Just enter your URL and click "Get Your Answer." The application will audit your site and give you a breakdown of scores for performance, mobile, SEO, and security. If your site scores low, we advise talking to an experienced web developer to understand the issues before trying to resolve them.
Check your links
Internal and external links on your website are critical considerations. They are key to the user experience, navigation and success of your website. Search engines such as Google or Bing will regularly "Crawl" your website with bots, to index and update search results. If there are any broken links or page loading errors, either internally or externally can have detrimental effects on your page rank and search performance.
There are several link checkers available for free online. They will allow you to quickly check and analyse the extent of "Bad Links" on your website. Once you understand where the issues are, work towards resolving them or talk to your website developer to fix the issues.
Analyse website performance
Google Analytics is a great tool for getting insights into how your website is performing. We are assuming that you have analytics tools on your website, if you don't, we strongly recommend integrating some technology to ensure you are aware of your website. Your analytics reports will give you insights into where your audience is coming from, what they are doing and what is generating the best results.
The health of your website is important for boosting web traffic and sales. Free auditing tools can help you test your website for speed, security, broken links, and other design issues. These tools can identify problems that could be harming your visitors' user experience and costing you sales. Before attempting to fix any issues, get advice from your professional web design team.
The results you get from these tools can help you evaluate your website, but if you're not happy with what you see, it's important to discuss it with an experienced web design team. Remember, your business is at stake here, so you need to make sure your customers have the best possible experience when they visit your site. Otherwise, they won't come back. For professional and practical advice on web design issues that may be affecting your business website, contact DigiBubble.