Combine your SEO and PPC for powerful results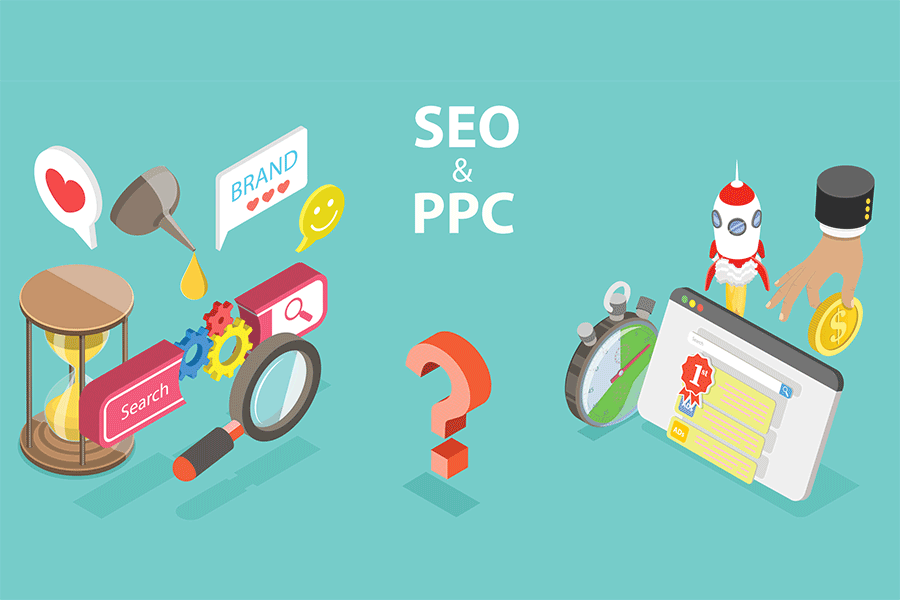 Many websites with analytics and ads don't seem to think about mixing Search engine optimization (SEO) and pay per click (PPC). Website owners will say that they only need one of the two. While it is good to have one of them why not have two. Use them both in conjunction to create a powerful report returning you some informative insights and results for your website. Just why do SEO and PPC work so well together? Find out more below.
Why is SEO good for my website?
Having just SEO is a great way to get those help with the optimisation of your site. Especially if you have an active blogs page. SEO is such an important factor for blogs on your websites as it helps with a majority of ranking factors. If you have SEO plugins on your site it can dramatically help you improve your writing making sure it's easy to read and be in the best position to rank high on the search engine.
Why is PPC good for my website?
A lot of website owners think that they won't need PPC because they may believe that their keywords and website are already ranking no.1 for that topic or product. However, by using PPC you can gain more interest and clicks and even conversions than before. Reaching users, you may have previously missed. And saying this even if you are a small website, maybe not ranking no.1 organically PPC can help you by finding those missing users. Ones who would show an interest in the type of products or content that you are providing.
Will it affect my site SEO if I have PPC and vice versa?
In short, no, not at all. If anything, you are missing out if you don't have them working alongside each other. Just how do they work separately and together, let's explore more…
SEO and PPC
Finally, let's look at why and how they work so well alongside each other. Of course, both of them have the individual elements that make them impactful to your website and content. But when you use them together it opens up a new dialogue where you can discover more about how your users and customers see your website and what their tastes and habits are. PPC can be a really insightful tool when it comes to SEO because it allows you to do keyword research. As well as reports that will show you what keywords are building more attraction and getting a higher percentage of clicks. Allowing you to use this information to build up a blog post, for example, using a keyword you found to be returning good clicks and interest as your featured keyword and building a blog around that.
Hopefully with SEO and PPC working together this build up your chances of getting a high-ranking page. That makes users become interested in what you do and travel and explore more of your site. PPC also allows you to track and monitor a certain keyword before using it in your SEO on your website. Having this advantage means you can test any topic out and how it performs on the search engine before going to change your website around it.
Having both working alongside each other allows you to examine metrics that are similar to both your SEO and PPC campaigns. This can be things such as the time they spent on the site to the clickthrough rate. With this information, if you have an e-commerce site as such, you can track what keywords are generating you the maximum conversion rates. Even though this data could be found from just having one of the two. Having both of them work together allows you to get double the amount of data and have better decision-making.
Find out more about SEO packages and other packages available here at Digibubble by speaking to one of us. We can help you with any of your questions, Contact Us.
For more news and updates check out our LinkedIn.