Perfect harmony colour scheme for your website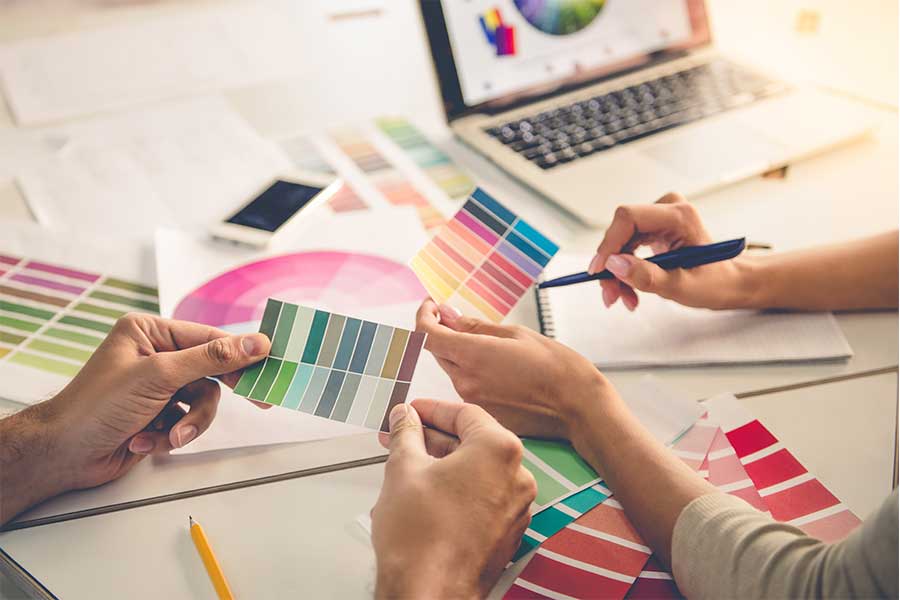 Many brands often get stuck at the point where they may have all the context for their site but they just don't know how to find the perfect colour scheme. So here at DigiBubble, with our digital website design expertise, we are here to help you.
Why is my website colour scheme so important?
Colour can influence the feeling, emotions, and message of your brand. Allowing new users who visit your site to instantly get a feel for who your brand is. Simply from the colours they see around the site. Some colours can even trigger a users call-to-action on your website. As well as customers being able to recall your brand after seeing colours that relate to your logo and website colour scheme.
How should I choose the colours?
Colours should be chosen on how you want visitors to perceive your brand. What are the core message and values that make your company what it is today? And how would you like the audiences first initial reaction to be when they come onto your site? Therefore, Is it a powerful message, a comforting message, an energetic message? Different colours can help to express these different messages. Do you still need help on how to find the right colour scheme for your website? No problem, below we have listed some key points to think about when choosing your main colour and its associate colours to go with it.
DigiBubble Colour Tips
First of all, think back to those questions we asked above. What is the main feeling you want your users to feel about your brand, below is a little strip of how some main colours could be perceived by these users.

Following this, what tones of colours do you want to go with your main colour? Sometimes having grey and white is a really nice contrast of colours with most main colours, just like what we do with our DigiBubble blue. However, you could also have different tones of the main colour which blend the website and pages together.
Want to find out more? Check out more DigiBubble digital news and blogs.
Keep up to date with us on our LinkedIn Page