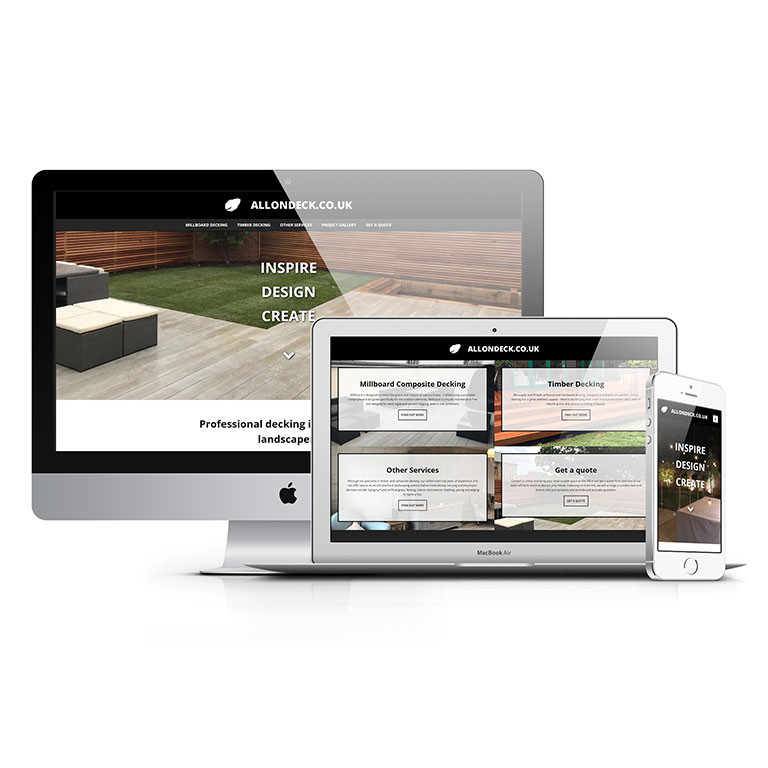 All on Deck
All on Deck are a professional, friendly and experienced decking and landscape gardening business based in Horley, Surrey.
They approached us after failing to achieve the desired results from their website. They were not happy with the design of their previous website and wanted a new one which better reflected their brand and services. We designed a new mobile friendly website and carefully structured it around their core services. We included a project gallery allowing potential customers to see their past work, and a quote form which gathers all the information needed prior to providing a quote.
Once the website was launched, we managed their PPC advertising and worked on improving their conversion rate and number of enquiries. In the space of a few weeks All on Deck noticed a significant increase in telephone and website enquiries. Within 2 months we had created a new bespoke website, improved their online traffic and increased the number of sales enquiries, achieving all their online requirements.
What we did
Search Engine Optimisation
Ongoing technical support
What they said:
DigiBubble have provided a very professional service with lots of practical advice on how to improve our website. We have instantly seen an increase in leads on a level we have not seen before. They are truly digital experts and we are confident that with their digital support our business can meet it's future goals." – Stephen Goodliff, All on Deck
What we've been working on recently